Go Beyond with Filmmakers Academy
Film Education Made Affordable
Access hundreds of hours of training videos and educational content, coaching sessions with our mentors, and a global community of filmmakers.
Master your career with 900+ hours of training videos, masterclasses, courses, lessons, lectures, and podcasts across the most popular filmmaking disciplines!
Interact and engage with industry leaders to ask questions about a project or get general career advice.
Connect with a community of filmmakers from your region and across the globe! Share on set photos, seek advice on your latest project, and post job listings.
A clear roadmap for your filmmaking career!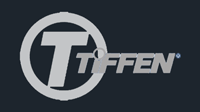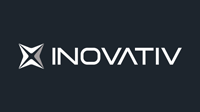 Meet Your Instructors
Filmmakers Academy mentors are active leaders in the film industry.
Each course is available to access instantly or become a member of Filmmakers Academy and get access to every course and lesson as they are released.
Book a one-hour video call with a mentor of your choice. Here's where you will receive crucial advice, be able to ask questions, and review your work! Benefit from a professional mentorship and advance your craft!
Frequently Asked Questions
What is Filmmakers Academy?
Filmmakers Academy is a versatile, premium online filmmaking platform that unlocks a whole new realm of educational possibilities for creatives. We teach you what you don't learn in film school and blend that with on-set Hollywood training into one unique educational experience for both professionals and aspiring visual creatives.
What's included in a Filmmakers Academy membership?
Filmmakers Academy offers two membership tiers: Annual All Access and Monthly All Access.
All Access includes unlimited access to all of our regularly updated courses and lessons as well as entry to our Private Facebook Group for Global Referrals + Collaboration, access to downloadable resources, and our Career Paths feature that includes Cinematography, Directing, Lighting, G&E, Camera Assisting, Post-Production, Producing, and more!
Both memberships include nearly the same features and content and only differ with access to live masterclasses. Live masterclass events are included as part of annual All Access while monthly All Access receives a special discount for each.
Annual and monthly All Access memberships also differ by mode of payment. An annual All Access membership is the best value paid one time per year. The monthly All Access membership consists of a recurring monthly payment.
What filmmaking topics does Filmmakers Academy provide?
Filmmakers Academy offers an impressive range of topics that include Cinematography, Directing, Lighting, Grip and Electric, Color Correction, Post Production, and more!
Can I watch videos on my phone or tablet without using an app?
Yes. Our website adapts to phone and tablet browsers so you can watch our content anywhere!
Who can I contact if I have a question?
Please contact Customer Service by sending an email to customercare@hurlbutvisuals.com or by phone at 747-999-5321.