11 Inspirational Photographers Quotes for Filmmakers in 2023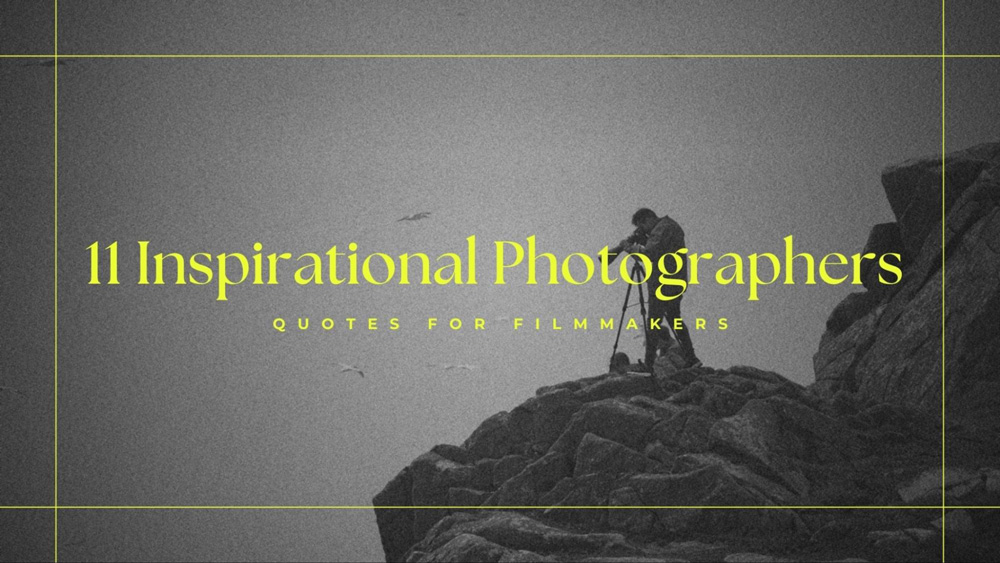 Photographers quotes not only nourish our souls but inspire us to dig deep within the catacombs of our imaginations to spark that creative seed that is unique to each of us.  
Still photography is every bit as important to the filmmaking process as floor plans and lighting schematics. Cinematographers turn to the work of photographers to help inform anything from camera composition to providing new and interesting ways to consider an image. 
Below we highlight some of the most fascinating photographers quotes and their photography that continuously redefines the visual medium. 
Joe Greer's talent shines through in his masterful street photography, landscapes, and documenting the intimate moments of his complex relationship with family. His ability to communicate his experiences through the lens is what drives him, and his photographs speak volumes about the depth of his passion.
"Ultimately it's you, the photographer, who can bring images to life. We are at the mercy of the elements, natural light, energy of the streets, or the mood of our models when photographing. So it is up to you to find the magic and then make that moment when it presents itself."  —Joe Greer, Goodreads
Bret Curry is a cinematographer and photographer based in Los Angeles, California, known for his photography documenting the film, A Ghost Story. 
"There is a universal truth to things like the rule-of-thirds, vanishing points, color theory, etc. These are all ideas you can study in books or on the internet, but you probably already understand them well from ingesting so much visual media throughout your life. Ultimately, I want to create something that stands on its own and I tend to lean into traditions or some sense of universality to do that — but also produce something that conveys a slightly heightened reality — which is very similar to the experience of memory." —Bret Curry, The Observatory  
Asteryx (Terry McLaughlin) is a Los Angeles-based street, aerial and travel photographer who has created social media and editorial campaigns for some of America's biggest brands. He finds his true passion in travel photography, immersing himself in the culture and people of the places he visits. 
"Most of my photoshoots require advance preparation, especially when it comes to brand collaborations. For these, first I have to develop a concept. Then there's finding a model, scouting a location, and simply executing the work. But all the work always pays off in the end." —Asteryx, Adorama 
What inspires photographer Lara Jade is feminine strength, unique beauty, and lasting style, creating timeless and emotive imagery. 
"I don't like to capture reality when I shoot. I want something just a little different – that kind of fairy tale, unreal world. I want to give my girls characters. I just want to tell a story." —Lara Jade, FStoppers 
Greg Williams is one of the most trusted and acclaimed photographers in entertainment. Having established his reportage style as a photojournalist in the '90s, he has since shot 'specials' on 200+ movies. 
"As soon as I'm editing, it becomes a process of the heart, not of the brain. The taking of pictures is a mix of art, brain, and science. As soon you start the edit, it all becomes about heart. Do I believe the picture I'm looking at? In what picture do I feel that image is the most authentic? It's something that you train in yourself, where you listen to your heart, and it tells you which picture to choose." —Greg Williams, Gentleman's Journal
Gregory Crewdson makes large-scale, cinematic, psychologically charged prints of staged scenes set in suburban landscapes and interiors. He often directs a large production and lighting crew to construct his images.
"I have always been fascinated by the poetic condition of twilight. By its transformative quality. Its power of turning the ordinary into something magical and otherworldly. My wish is for the narrative in the pictures to work within that circumstance. It is that sense of in-between-ness that interests me." —Gregory Crewdson, AZ Quotes
Annie Leibovitz is world renowned for her engaging photography, particularly of dramatic and quirky portraits of celebrities. Her Polaroid photo of John Lennon hours before his murder is considered Rolling Stone's most famous cover photo, and the Library of Congress considers Leibovitz a "living legend." 
"Those who want to be serious photographers, you're really going to have to edit your work. You're going to have to understand what you're doing. You're going to have to not just shoot, shoot, shoot. To stop and look at your work is the most important thing you can do." —Annie Leibovitz, Photo Quotes 
Steve McCurry is one of the most iconic photographers of the past five decades with work that spans vanishing cultures, ancient traditions, and contemporary culture alike. His most celebrated work is Afghan Girl, which is part of his documentation of war and conflict in the region.  
"Just because people use Instagram and take cellphone pictures, it doesn't mean the pictures are meaningful, anymore than a text someone sends a friend is great literature. Is it something that's going to remain? Is it going to inspire us?" —Steve McCurry, Photo Quotes
Andreas Gursky often uses a high point of view in his work and is known for his large-format architecture and landscape color photographs. 
"Try to understand not just that we are living in a certain building or in a certain location, but to become aware that we are living on a planet that is going at enormous speed through the universe. For me it's more a synonym. I read a picture not for what's really going on there, I read it more for what is going on in our world generally." —Andreas Gursky, Photo Quotes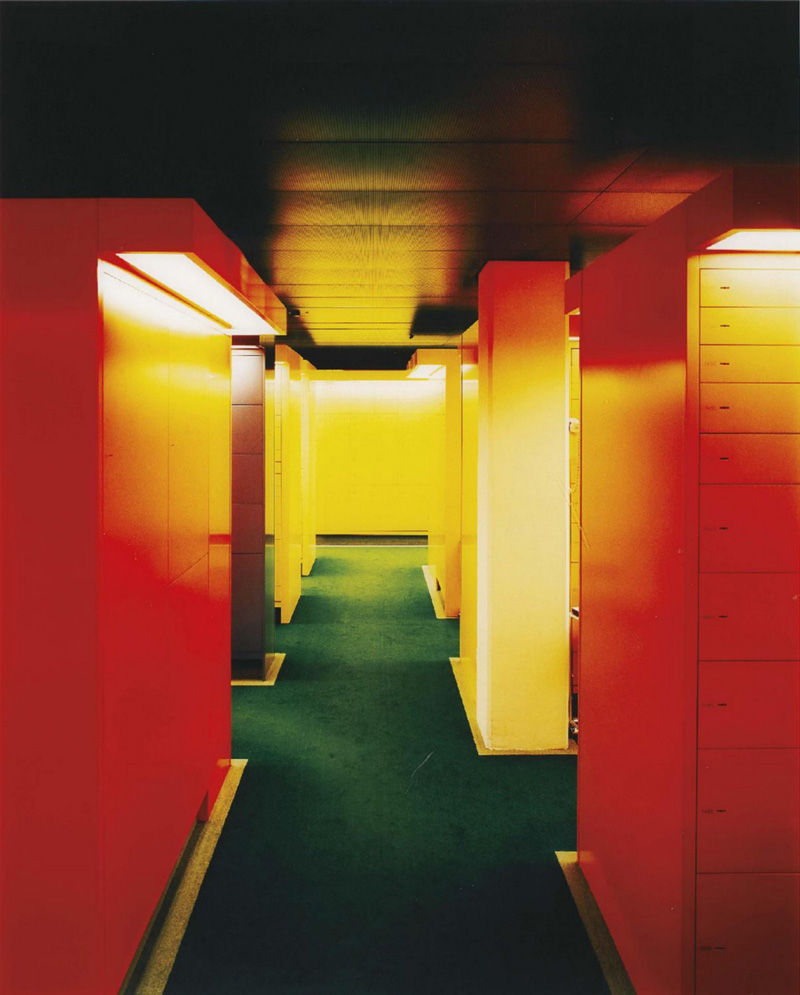 Chris McCaw is known for his large-format homemade cameras in which he uses expired gelatin silver photo paper and long exposures to make solarized paper negatives. He travels to remote regions to capture various movements of the sun, and documents the burned path of the sun within the frame. 
"Building my own camera was a really liberating process as a photographer. Sometimes you get into that rut of having big dreams of owning high-end camera gear. The reality is that if you use your imagination and a practical sense of what you want to accomplish, you can do most anything. I feel confident that I can pretty much make any camera I need (I'm currently up to 30×40″ mounted on a garden wagon). I also just made one on the base of a wheelchair to hold a 125 lb aerial camera lens!" —Chris McCaw, Photo Eye
Didier Massard photographs detailed tableaus of his own meticulous fabrication, inspired by locations across the globe. He draws his subjects from his own imagination, calling each image "the completion of an inner imaginary journey." 
"Cinema, literature, painting, and other arts like music, sculpture, and photography are great sources of inspiration, either consciously or not. But there are other perhaps more important inspirations: memory and everyday life. My photos are not related to a unique, specific origin." —Didier, Massard, TMN
https://www.filmmakersacademy.com/wp-content/uploads/2023/10/11-Inspirational-Photographers-Quotes-thmbnl.jpg
563
1000
Filmmakers Academy
https://www.filmmakersacademy.com/wp-content/uploads/2021/10/Filmmakers-Academy-Filmmaking-Courses.svg
Filmmakers Academy
2023-10-25 07:20:25
2023-10-25 17:02:19
11 Inspirational Photographers Quotes for Filmmakers in 2023